footstep
My haircut continues to show its awesome. I had to straighten it a little bit this morning cuz it dried wonky, but otherwise I just added some surf hair spray and it looks like KStew's pre-mullet. Which leaves me with mixed feelings. Eh.
I walked out of my garage to my car yesterday and got attacked by GIANT MOSQUITOES. I think they have mutated due to the spraying of copious amounts of pesticides around town. They are about twice the size of your average north american mosquito, and they will be on you like a skud missile the second you step outside. One got in my car and I thought I had evicted it by swinging a bungee cord at it, but it was actually biding its time somewhere on my person, because I took off my sweater and put it in my backpack, drove to the library, walked up to the second floor, opened my backpack, and the thing FLEW OUT OF MY SWEATER /run on sentence
my reaction: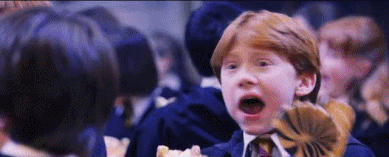 ETA my advisor and my undergrad agree, the mosquitoes are much huger than normal lately.